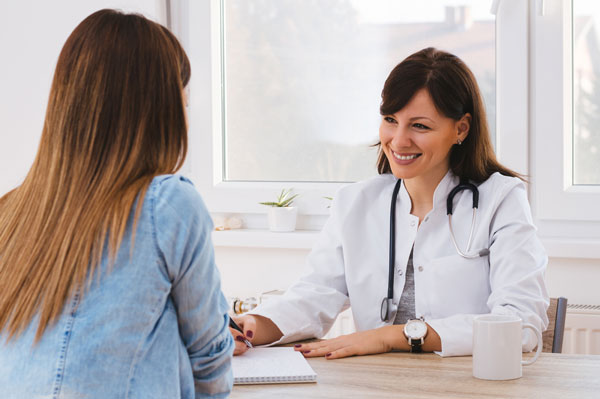 What is Annual Physical and Why You Need It
An annual physical is a yearly appointment to your doctor to ensure that your overall health is in good condition and that you don't have any hidden medical issues. A physical exam is a wellness check that allows you to check in with your doctor, address any health concerns, and discuss future preventative actions.
Importance of Annual Physical
People usually visit doctors when they are sick and need treatment. This may occur every few months for some people, but once every few years for others. Technically, an annual physical exam allows you and your doctor to review your overall health, regardless of whether or not you are experiencing symptoms. It can also assist you in determining which aspects of your health require attention in order to avoid any diseases or symptoms in the future. Such as, blood pressure, cholesterol, blood glucose level and/or body mass index.
These health variables may not cause any symptoms now, but if they are not addressed, they might lead to a variety of health issues in the future. Your doctor can use annual checkups to see if these factors are within normal limits. If they are unconditionally high or low, your doctor will advise and assist you in bringing them back into normal levels.
How often you need a physical
Even among medical professionals, there are differing views on how often you should have a physical exam. If you're in your 20s and 30s and in good health, you can visit every two years or so. However, you should consider to visit every once a year. As for adults over 40, should be getting a physical on a regular basis.
Preparing for a physical
Preparing for your physical with a few simple steps can guarantee that you get the most out of your session.
Take notes
During a doctor's consultation, many people miss out on some of the necessary questions that they are supposed to ask. As a result, it's a good idea to jot down anything crucial so you can make sure you address all of your concerns.
Prioritize any necessary commitments
If you are aware that you require blood tests, a mammogram, or any other health-related checks. This should be done prior to your physical. Once done, bring those results with you so you and your doctor can discuss about it in person.
Keep track of your medical history
If anything has changed since your previous physical, whether you received new diagnoses, had a vaccine, had surgery, or have any other recent health information to offer, address all the necessary information so it's easy for your doctor to provide you with medications or consultations accordingly.
Be well informed of your medications
Carry a list of your prescriptions, supplements, and vitamins with you, or take a photo of the labels if it's easier, so your doctor knows what medications you're taking, even if they were prescribed by someone else.
During an annual physical, the doctor may ask you questions about which you are not aware. However, in order to make decisions that are beneficial to your health, your doctor has to know exactly what you're doing and feeling. As a result, come prepared with answers and avoid answering poorly and hiding something that could be crucial for both of you.
About Author
Naz Kleiman is a ANCC board-certified Nurse Practitioner with over 13 years of nursing experience in trauma nursing, primary care, women's health, urgent care, workmen's comp, allergy testing and family medicine. She graduated from the University of Texas with a Bachelor of Science in Nursing and Walden University with Master of Science in Nursing.