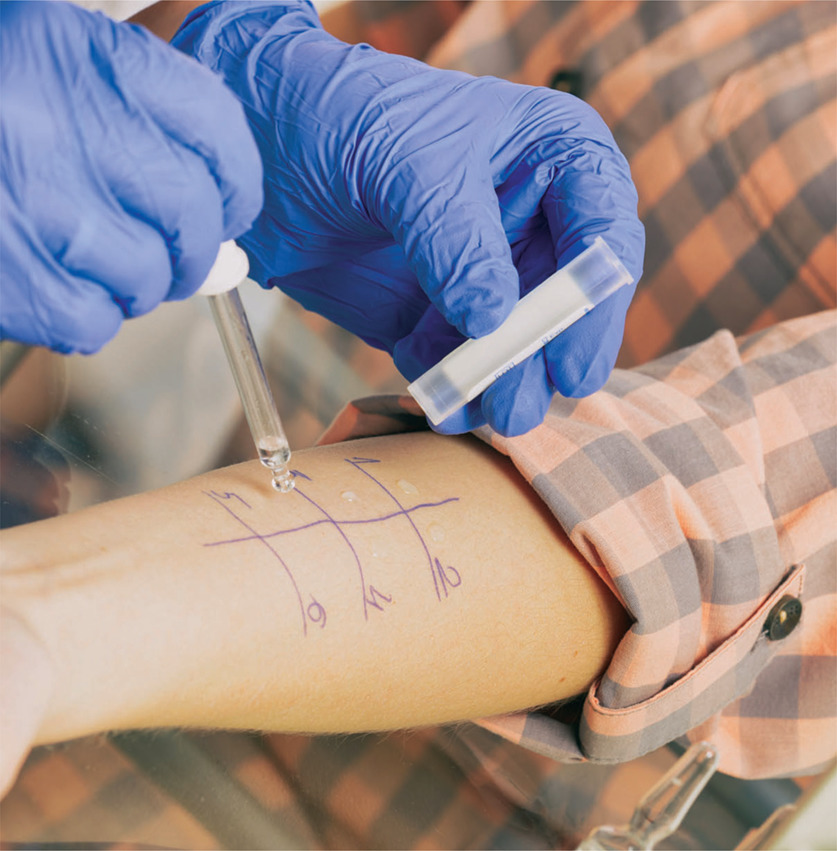 How to Manage Allergen food safety
It is crucial to effectively manage allergen food safety in your food business to ensure the safety for customers with food allergies. This involves incorporating allergen information into menu design and implementing essential food preparation and hygiene requirements to avoid cross-contamination. Allergens represent a significant risk to the food industry. More than 700 food products were recalled in 2016, and about 300 of those recalls were due to undeclared allergens.
For unpackaged food that does not require a label, such as meals from a café or restaurant, allergy warning statements and declarations must be displayed or made accessible upon request in connection with the product's presentation. Food allergies are potentially fatal reactions to certain foods or food additives. Sensitive people may react within minutes or hours, ranging from mild to fatal symptoms. Milk, eggs, fish, crustaceans, tree nuts, peanuts, wheat, and soy are the eight most common allergenic foods.
Risks
In a true food allergy, the immune system recognizes a molecule that triggers a reaction, or allergen, as foreign and produces antibodies to halt the "invasion." As the dispute intensifies, symptoms appear throughout the body. The mouth (lip swelling), digestive system (stomach aches, vomiting, diarrhea), skin (hives or rashes), and airways are the most often affected regions.
The only way to treat food allergies is to avoid the offending food altogether. The most challenging aspect of having food allergies is detecting whether a food includes an allergen. Food intolerance is caused by a chemical deficiency (usually an enzyme deficiency) and leads to digestive problems. Lactose intolerance is an example of food intolerance. Current research indicates that it may be able to "desensitize" even children who have severe allergy reactions.
Eliminate risk
During the early years of your child's life, pay careful attention to feeding practices, mainly if a parent or sibling has been diagnosed with an allergic condition. While following these feeding rules cannot assure that a youngster will not develop a food allergy, it may minimize the probability. Delaying the introduction of solid foods beyond 4 to 6 months of age does not appear to provide significant protection against the development of food allergies.
Current data suggest that delaying the introduction of potentially allergenic foods may increase the probability of acquiring a food allergy. However, other solid meals should be offered before the baby cereal, and only when the child's growth permits it. Despite the severity of food allergies, it is essential to grasp the facts and what you can do to reduce your child's risk. Food allergies are being treated reasonably.
Finally,
Due to the intricacy of food processing and formulation, it is difficult to anticipate how even essential treatments like heating affect food allergens' structure and allergic activity. This intricacy is shown by the fact that delaminated, acid-treated gluten may trigger allergy responses in people who are ordinarily able to ingest wheat-containing meals without adverse effects. Nonetheless, several food-processing techniques can reduce the allergen content of specific foods. This data corroborates recent research indicating that it is safe to introduce well-cooked eggs to previously identified children with egg allergy, as long as they have a history of mild reactions and do not have asthma.
About Author
Naz Kleiman is a ANCC board-certified Nurse Practitioner with over 13 years of nursing experience in trauma nursing, primary care, women's health, urgent care, workmen's comp, allergy testing and family medicine. She graduated from the University of Texas with a Bachelor of Science in Nursing and Walden University with Master of Science in Nursing.